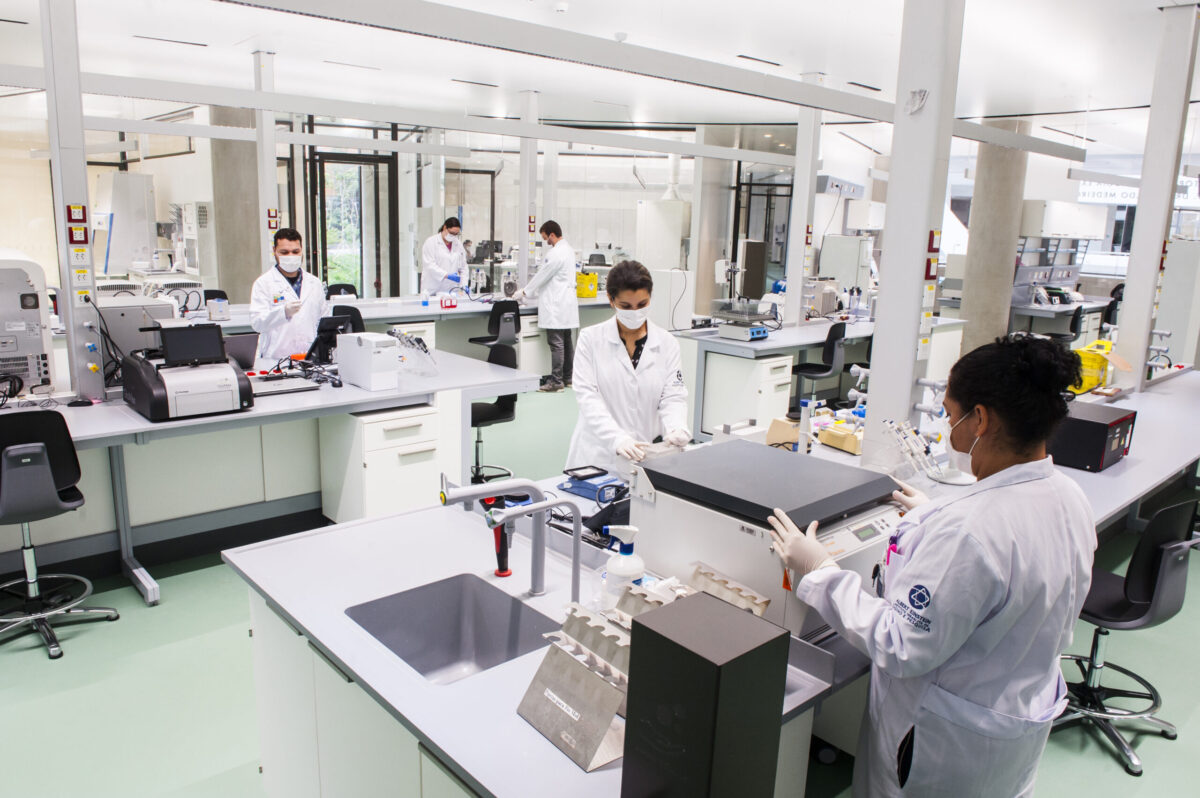 Einstein Hospital research encompasses a broad portfolio that includes teaching initiatives, basic, experimental, and clinical research, provision of services, and interfaces with innovation. In addition to specific studies on COVID-19, there is a focus on research in the following fields:
Molecular genetics
Mental health & wellbeing
Cell therapy
Big data & digital health
Aging
Infectious diseases
Biotechnology
Public health
Nature & health
The productivity and importance of research carried out by Einstein Hospital increased during the pandemic, with articles published in major international scientific journals such as The New England Journal of Medicine, JAMA, The Lancet, and Nature Publishing Group journals.
Over the past three years, Einstein has published around 3,100 articles in relevant scientific journals, with more than 18,000 citations. All of these articles are available on our Institutional Repository. 
Learn more about Einstein Hospital's Research:
Academic Research Organization
Comprised of senior researchers, professors of the Academic Graduate Program, multiprofessionals, physicians of the clinical staff and professionals of the Researcher Support Center (NAP) as well as scientific initiation students from Medical School and Masters and Doctorate programs. Created to generate knowledge, reduce the impact of diseases and transform scientific discoveries into better care for patients, Einstein's Academic Research Organization (ARO) plans and leads multicenter and large-scale randomized clinical trials, and proposes new approaches to medicine with pharmaceutical industries, government agencies, health organizations and research centers in Brazil and abroad. In 2022, it participated in national and international clinical research projects, together with the Ministry of Health, through PROADI-SUS, and with pharmaceutical companies and biotechnology companies, in topics such as covid-19, cardiology, neurology, oncology, hematology, diabetes, intensive care, and rare diseases. In recent years, the ARO has published in journals of great importance and impact. There were 21 articles in high impact factor journals (>20), such as The Lancet, The New England Journal of Medicine and The Journal of the American Medical Association (JAMA). From 2018 to 2022, 63 papers were published in the main international journals.
Scientific integrity
Einstein Hospital has an Office of Scientific Integrity to ensure that research is conducted transparently and ethically. The office comprises an operational management team and the Scientific Integrity Committee, whose job is to monitor studies carried out at Einstein Hospital and ensure that good research practices are always followed.

It carries out autonomous and independent audits of research conducted by Einstein Hospital and offers educational opportunities. Members of the Scientific Integrity Committee have also participated in the classes of various graduate courses, welcomed researchers to assist them in their studies, and contributed to the dissemination of information about good research practices through posts and webinars on the library's social media pages.
New Teaching & Research Center – Cecília and Abram Szajman Campus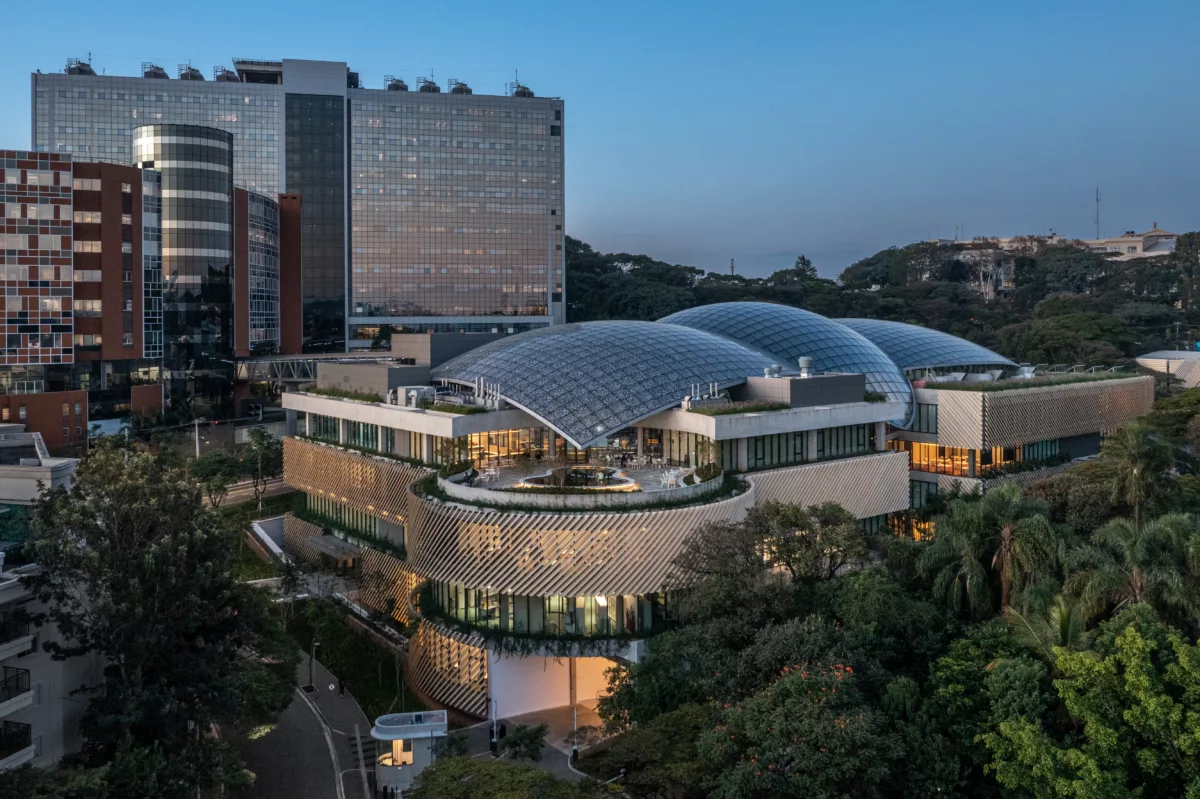 The Albert Einstein Teaching & Research Center – Cecília and Abram Szajman Campus is a 44,000-square-meter building located near the hospital's Morumbi unit in the city of São Paulo. With a capacity of 6,300 people, the center is equipped with cutting-edge educational support technologies and research equipment.

More than just a physical space for students at the Albert Einstein School of Health Sciences and Einstein Hospital scientists, the center is designed to reflect the importance of science to society and Einstein Hospital's commitment to the dissemination of scientific knowledge. The building was designed by renowned architect Moshe Safdie, who strived to create a human environment with spacious, well-lit areas integrated with nature.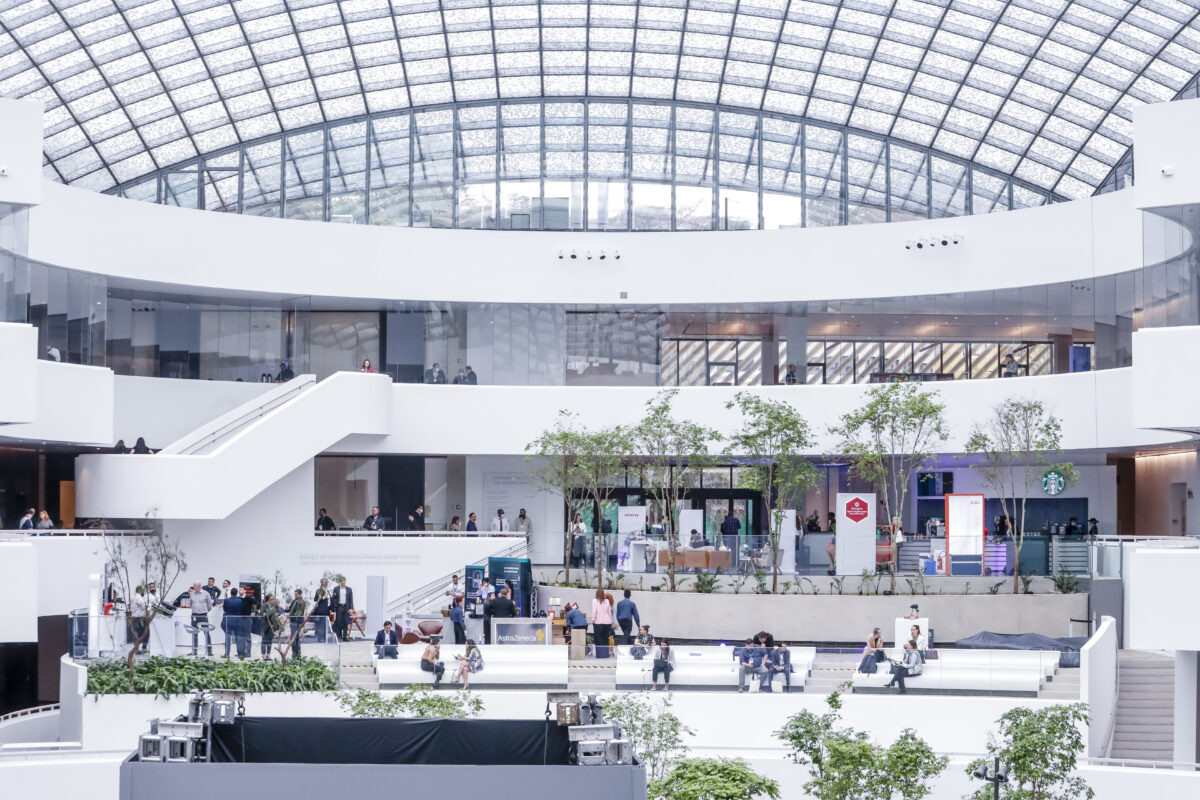 Externally, the center is an impressive sight that blends harmoniously into its surroundings, comprising leafy trees, gardens, and traditional houses. An aerial walkway over Avenida Padre Lebret connects the new building to the hospital, facilitating the link between research, teaching, and clinical practice.
In addition to creating new spaces for teaching and research, the building was designed to promote interactions between students, researchers, professors, and visitors. Internally, the collaborative nature of the center is reinforced by shared spaces, walkways, and even a plaza with native species from the Atlantic Forest and a water feature.
Sustainable construction methods were used to minimize environmental pollution, such as construction and demolition waste management and rainwater drainage. The building's roof was designed to improve energy efficiency by allowing natural light and heat to enter while providing shade in classrooms and laboratories.
Thanks to its internal landscaping, which includes trees and various green areas, the structure allows a pleasant temperature to be maintained inside the center regardless of the season. There are also charging terminals for electric vehicles, devices to reduce water flow, systems for rainwater reuse, and water heating via solar energy collectors.