#News
Worrying outlook
Study indicates increasing adolescent admissions for mental and behavioral disorders in recent years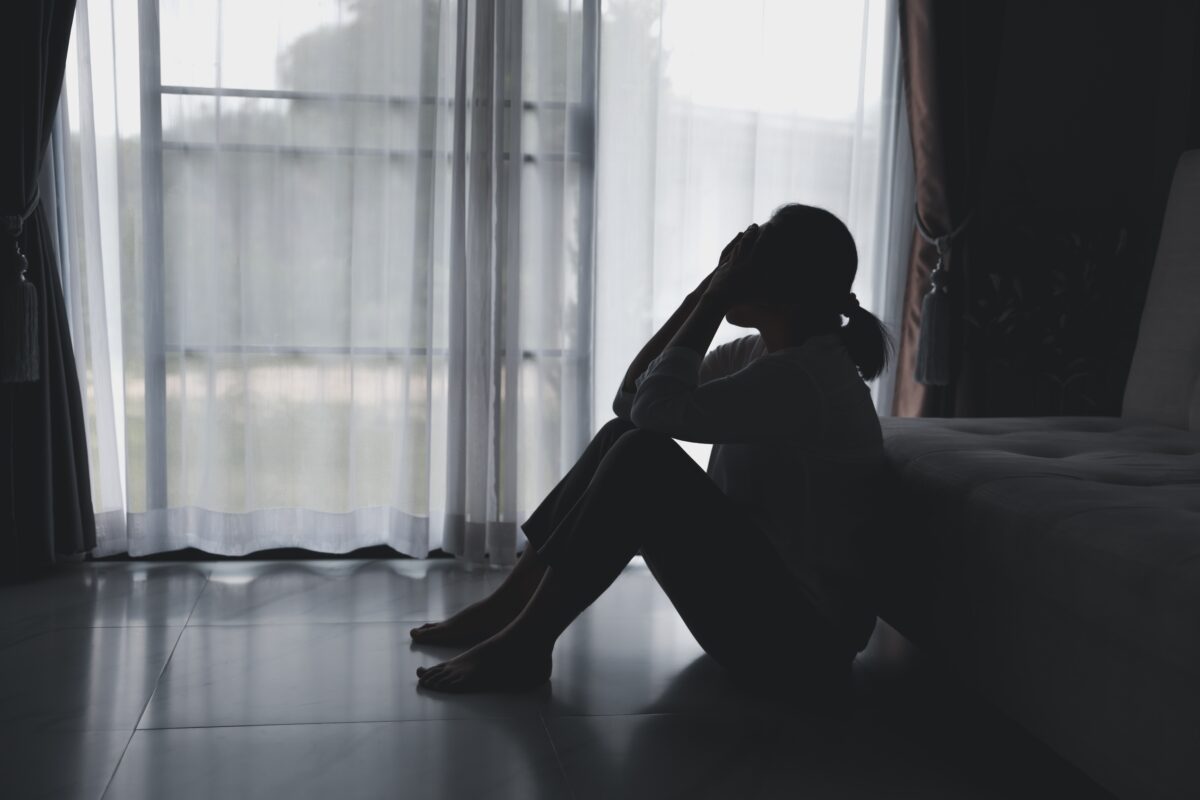 An analysis of hospital admissions of adolescents between 10 and 19 years of age for mental-health disorders over the nine-year period between 2008 and 2017 revealed a worrying mental health scenario for this age group in Brazil.
Conducted by researchers from the Federal University of Maranhão (UFMA) and the University of São Paulo's Ribeirão Preto School of Medicine (FMRP-USP), the study drew upon data from the Brazilian Unified Health System (SUS) Hospital Information System (SIH) and the Brazilian Institute of Geography and Statistics (IBGE) to provide an outline of hospitalizations for mental health issues during this period.
According to the results, Brazil recorded a total of 152,465 adolescent hospital admissions due to mental and behavioral disorders, including depression and anxiety. This represents an increase in the overall hospitalization rate, rising from 41.69 per 100,000 inhabitants (41.69/100,000) to 47.84/100,000. This highlights the need for more mental health attention and care for young people.
Another finding of the study, published in the periodical Cadernos de Saúde Coletiva, was that the southern region of Brazil has the highest number of admissions, with rates in the region increasing from 89.86/100,000 to 139.5/100,000 over the analyzed period.
A growth trend was also observed in the northern region, where rates rose from 13.70 to 21.61/100,000. Hospitalizations in the southeastern and midwest regions have remained steady at 39.63 to 43.96/100,000 and 58.97 to 46.38/100,000 respectively. Northeastern Brazil saw a reduction from 27.75 to 23.16/100,000.
The study also found that in the period, overall hospital admissions of girls and young women aged 10–19 increased from 27.06/100,000 to 38.08/100,000. The researchers have found that boys tend to suffer from more disorders related to the use of psychoactive substances, while girls are more affected by dietary and depressive disorders.
Limitations
Despite providing important insights into the mental health of adolescents across Brazil, with an estimated 30% affected by some form of mental disorder, the study has certain limitations—the data analyzed are restricted to public assistance services. Moreover, under-reporting of mental and behavioral disorders continues to present a challenge.
The increase in diagnoses and hospitalizations may also be related to mental health having become a priority for the Brazilian Ministry of Health in 2010. The care provided to these individuals, along with the implementation of healthcare policies and new assistance strategies, has resulted in an increase in referrals for hospital admission.
In that year events such as implementation of the Psychosocial Care Center for Alcohol and Other Drugs (CAPS AD III), available 24 hours per day, impacted the scenario. The service provides support to individuals with needs arising from the use of substances such as alcohol and other drugs.
In another action, Family Health Support Centers – Modality 3 (NASF 3) were set up, focusing on providing full-time attention to users of crack, alcohol, and other drugs in municipalities with lower populations. According to the researchers, these outpatient actions and public policies contributed to stability in the rate of hospital admissions for alcohol and psychoactive drug use in the different regions of Brazil.
The authors stress that epidemiological studies play an essential role in providing data on children and adolescents affected by mental health issues, in addition to informing on the necessity, availability, and access to services. This information is paramount for planning appropriate prevention and treatment services.