#News
Focusing on cell therapy
Alternative treatment can be used when pharmacological options are ineffective in cancer patients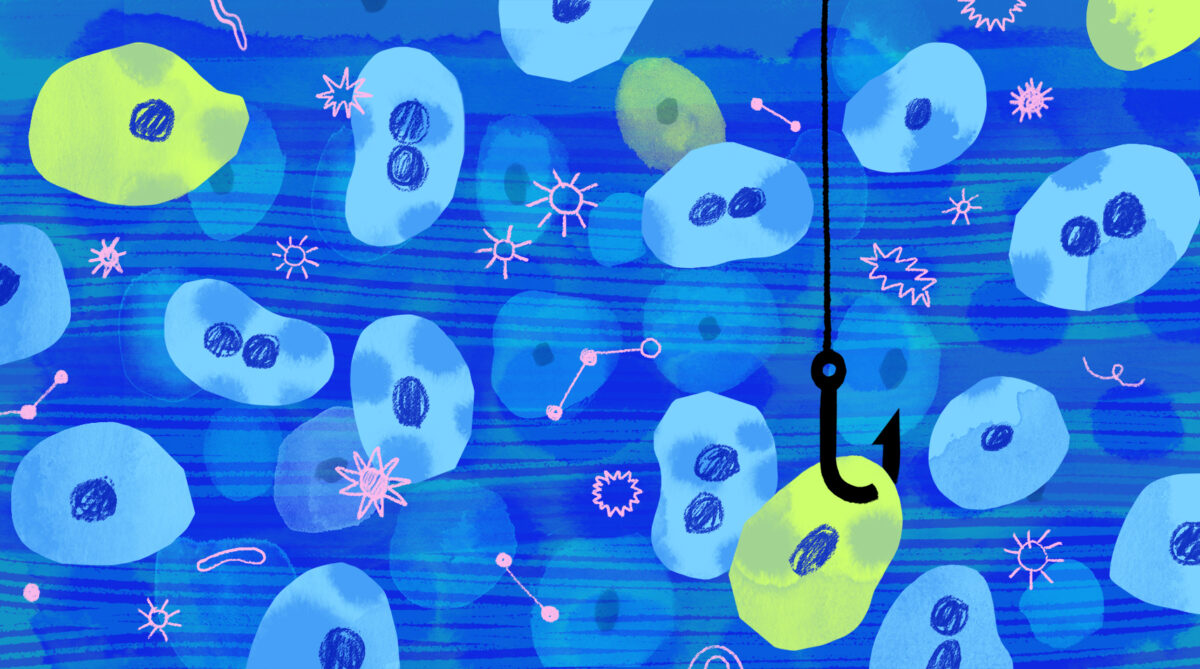 As a large part of the population are carriers of cytomegalovirus—in the United States, estimates show that between 50% and 80% of the adult population is positive when tested, numbers similar to those in Brazil—it is common for it to activate an infectious condition soon after a bone marrow transplant performed on patients with some type of hematological cancer, such as leukemia and lymphoma. If the transplant recipient is immunosuppressed, the chances of serious and even fatal complications are significant.
"In patients who undergo a bone marrow transplant, followed by a period during which immunity is not yet completely restored, the cytomegalovirus can reactivate and cause disease in various tissues and organs such as the gastrointestinal tract and the nervous and pulmonary systems. It is a major cause of morbidity and mortality in the post-transplant period," says immunologist Luciana Martí, a researcher at Hospital Israelita Albert Einstein (HIAE).
The drug therapies available to prevent the harmful effects of the cytomegalovirus in transplant recipients are insufficient in a number of patients. Therefore, several research groups around the world are focusing on cell therapy in an attempt to fill the gap left by conventional treatments.
In fact, a bone marrow transplant is a type of cell therapy that has been performed for quite some time but is not well known as a cell therapy. The so-called advanced cell therapies, currently researched around the world, have made great progress in recent decades due to improvements in genomics.
In the case of this Brazilian study, the path chosen is not that of cell reprogramming—used in other works to seek treatments for cancer or heart disease. The methodology involves using small sequences of viral proteins, the peptides, to first expand the desired cells. Next, it's as if the scientists are able to "fish" for those cells that specifically respond to the cytomegalovirus.
Fewer side effects
Cell therapies, in general, are driving advances in regulations and laws within laboratories—which must be ultra-clean. In Brazil, the regulation governing this topic was recently updated, with the publication of Ordinance 505/2021 of the Brazilian Sanitary Surveillance Agency (ANVISA). The federal agency's ordinance established the current rules for registering advanced therapy products in Brazil.
In the study coordinated by Martí at HIAE, the findings are promising, even at a global level. "We were able to expand and select immune cells (T lymphocytes that attack the cytomegalovirus) with very specific antiviral responses. This is a treatment that does not exist in Brazil. Compared to other treatments available worldwide, our method was able to produce lymphocytes with a high degree of purity and with very specific responses. Therefore, it has fewer side effects than other techniques," explains the Brazilian scientist.
The work is currently in the preclinical phase. And now, the Advanced Cell Therapy Clinical Development Dossier (DDCTA), as it is formally called, is in the process of being approved by ANVISA. After receiving the green light from the regulatory agency, the initial clinical trial phase will begin.
"The first line of treatment for post-transplant cytomegalovirus infections are antivirals. Patients who do not respond are left with no options. Therefore, this procedure that we are developing may be a safe option for patients who do not respond to conventional treatment," states Martí.
The project being studied at HIAE has the support of the Brazilian Unified Health System's Institutional Development Support Program (PROADI-SUS). The initiative, created in 2009, is a partnership between six renowned hospitals in Brazil and the federal government. The aim is to train human resources, in addition to developing research, technology, and general improvements for public health management.
"Our findings will also help the entire SUS," states Martí. In addition to HIAE, PROADI is also supported by Hospital Oswaldo Cruz, Beneficência Portuguesa in São Paulo, Hospital Sírio-Libanês, Hospital Moinhos de Vento, from Porto Alegre, and Hospital do Coração (HCor) in São Paulo.