#Interviews
Adalberto Fazzio: Training 21st-century scientists
CNPEM physicist talks about the challenges of creating an interdisciplinary undergraduate course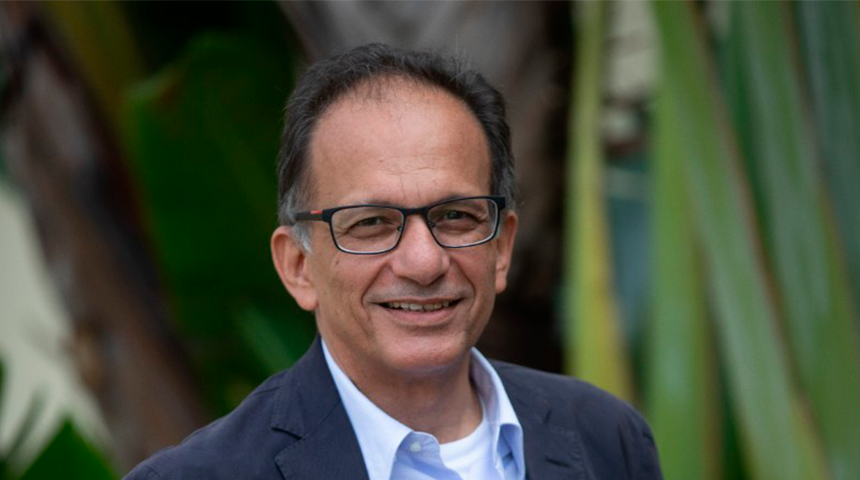 Ideas aplenty, a lively group of students, and high-quality infrastructure. This is the proposal put into practice in Campinas, São Paulo, with 40 students dreaming of becoming leading Brazilian scientists. Despite the fact that funding and programs like these are so often transitory in the country, this one looks to be in it for the long haul.
The initiative's main stage is the Brazilian Center for Energy and Materials Research (CNPEM), a social organization linked to Brazil's Ministry of Science, Technology, and Innovation (MCTI), where the Ilum School of Science has been operating since the beginning of 2022. The objective is to establish an undergraduate school that prepares students to work in areas requiring a solid scientific and technological foundation.
"In practice, it's a college, a higher education course, a bachelor's degree in science and technology approved with the highest rating by all official bodies. We've been operating since March 2022 and received 980 applications for the first class of 40 students," says physicist and Ilum director Adalberto Fazzio, one of the founders of the school.
Over the course of his decades-long career, the Brazilian scientist has planted the idea of interdisciplinary science wherever he has been. "Our goal is to train high-quality scientists. And CNPEM provides all the necessary conditions to do that," says Fazzio.
Ilum's pedagogical plan is based on in-depth and innovative scientific teaching grounded in active teaching methodologies, combined with experienced and dedicated teachers and exceptional infrastructure. According to Fazzio, students graduating from the course will be able to confront interdisciplinary problems, with a solid background in mathematics and computer languages, in addition to knowledge of life and materials sciences, humanities, and entrepreneurship. In other words, they are being educated today, with an eye on tomorrow.
In the interview below, Fazzio also highlights that the synergy between Ilum and CNPEM—one of Brazil's biggest science and technology institutions and home to the Sirius project (a state-of-the-art synchrotron light source)—is essential to the program's success.
What was the inspiration for creating the school?
Adalberto Fazzio – We want students to learn to think for themselves, manage their own projects, and understand society. They have to understand the needs of the private sector, the government, and society at large. There are several examples in health and the environment that demonstrate the need for an interdisciplinary vision. We are living in a time when many people are starving, facing electricity or water shortages and environmental pollution. Sometimes, we have to focus on what's really important and leave the rest to the side.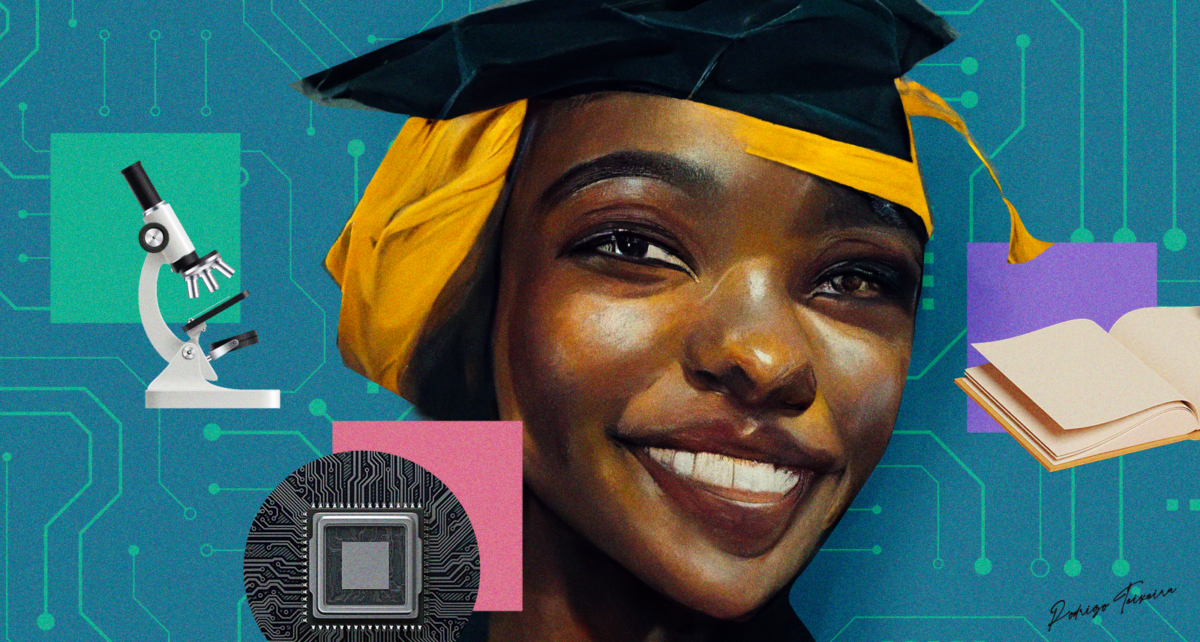 Was the idea based on a specific model from abroad or here in Brazil?
Fazzio – It was based on a long discussion at the Brazilian Academy of Sciences that goes all the way back to the late 1980s and early 1990s. The Federal University of Rio de Janeiro (UFRJ) coordinated the topic and there were many discussions. The University of Sao Paulo (USP) created a Molecular Sciences course in this vein, but in the end, at least for me, it wasn't what I hoped. I was a professor at USP too and in 2006 I was invited to be dean of the Federal University of ABC (UFABC) for a period. There was a slightly different model there from the one here now, of course, but it was also interdisciplinary and there was a bachelor's degree in science and technology. That model is still used there, but it was based on another one from the Federal University of Bahia (UFBA), and today, as far as I know, there are 12 universities offering this type of bachelor of science. Our intention here was to see how we could take that model and advance it. I don't want to say that our approach is better or worse, I prefer to say that it is more connected to the future. One important thing we have, which makes all the difference, is an excellent environment for anyone who wants to be a scientist.
In terms of methodology, how is this systemic vision transmitted to students?
Fazzio – All classes and teaching processes use an active methodology. The students sit at tables—there is no traditional lecture given by the teacher. Everyone knows in advance what is to be expected from them during each class because they receive everything through an online platform beforehand. This allows them to focus on learning mathematics, physics, chemistry, and biology. And always in a way that is connected to what they are doing. For example, modern health and medical researchers need to know how to process large amounts of data using machine learning and artificial intelligence. Or how to determine the structure of a virus in the laboratory. This requires a strong knowledge of data science. Of course, there are students who prefer to study quantum information. The big difference here is that, since we don't have electives, everyone studies everything. Since everyone stays at the school all day and the course is interdisciplinary, we don't need to segregate the ways knowledge is transmitted. This is one of the main ideas at the school.
Within this philosophy, what is a student's average day like?
Fazzio – Students study here for three years, full-time. They arrive at 8 a.m. and stay until 6 p.m. For those who are interested, and almost everyone is, there is also an English course, which we consider essential. Of the 40 newcomers in this first class, 38 are taking the course, which is taught by a private English school.
A lot of the course is focused on mathematics and data science, as I already mentioned. Right away, students learn what they need to calculate. Although the entire course is based on research projects, it is in the second semester that students actually start carrying them out. They have to sit in the lab, characterize a nanoparticle, determine whether it's toxic or not, and so on. In parallel, they also take biology, physics, and humanities classes.
In the specific case of the humanities, what is the objective?
Fazzio – Students take classes in philosophy, sociology, ethics, and the arts. One of the activities, for example, is a visit to the São Paulo Museum of Art (MASP). Of the 40 students, only five or six are familiar with São Paulo. Just going to MASP will be really interesting for many of them. They go there, write some reports, and then they go to other cultural attractions in the São Paulo area. It's all connected. In the first semester, for example, they attended a large number of lectures by CNPEM researchers, who gave introductory explanations of how laboratory equipment works, showing them the frontiers of research. Every week we invite researchers from private organizations to speak to them.
So there is complete immersion?
Fazzio – They are given free accommodation and a stipend for food. We try to provide all the conditions needed to allow them to really learn. It's an intense course. There are 40 places, so within three years, we expect to have 120 people here—assuming no one drops out.
And how are the teachers chosen?
Fazzio – There are very few professors—nine in total. All young, with postdocs and a strong educational background. They all showed a great interest in being part of the project. They continue to do their research, which has to be related to a field of interest to CNPEM. We have a strong focus on health, the environment, energy, and quantum materials. Scientists from CNPEM are not professors, but they participate in the research phase of the Ilum curriculum.
Thinking about the future, to what extent do you think the seeds being planted in these young minds will spread throughout Brazil?
Fazzio – I was a professor at USP's Institute of Physics for a long time. I spent 38 years teaching there. Our government can't do what the Americans or the Chinese do, for example, where they are used to doing mission-oriented research. From the moment we start trying to better direct our financial resources here in Brazil—to studies in the Amazon, for example—things can start to change. In the US, targeted research accounts for about 80% of scientific work. In Brazil, it's around 20–25%. That's a low figure. There's no point in the government launching programs as a means of propaganda. And it's difficult to change the culture at universities too. We have to act from the outside to change universities on the inside, not the other way around. In terms of interdisciplinarity, there are many European programs in strategic areas such as nanotechnology where we can see the interaction between biologists, physicists, chemists, and engineers. This is something that is lacking in Braz